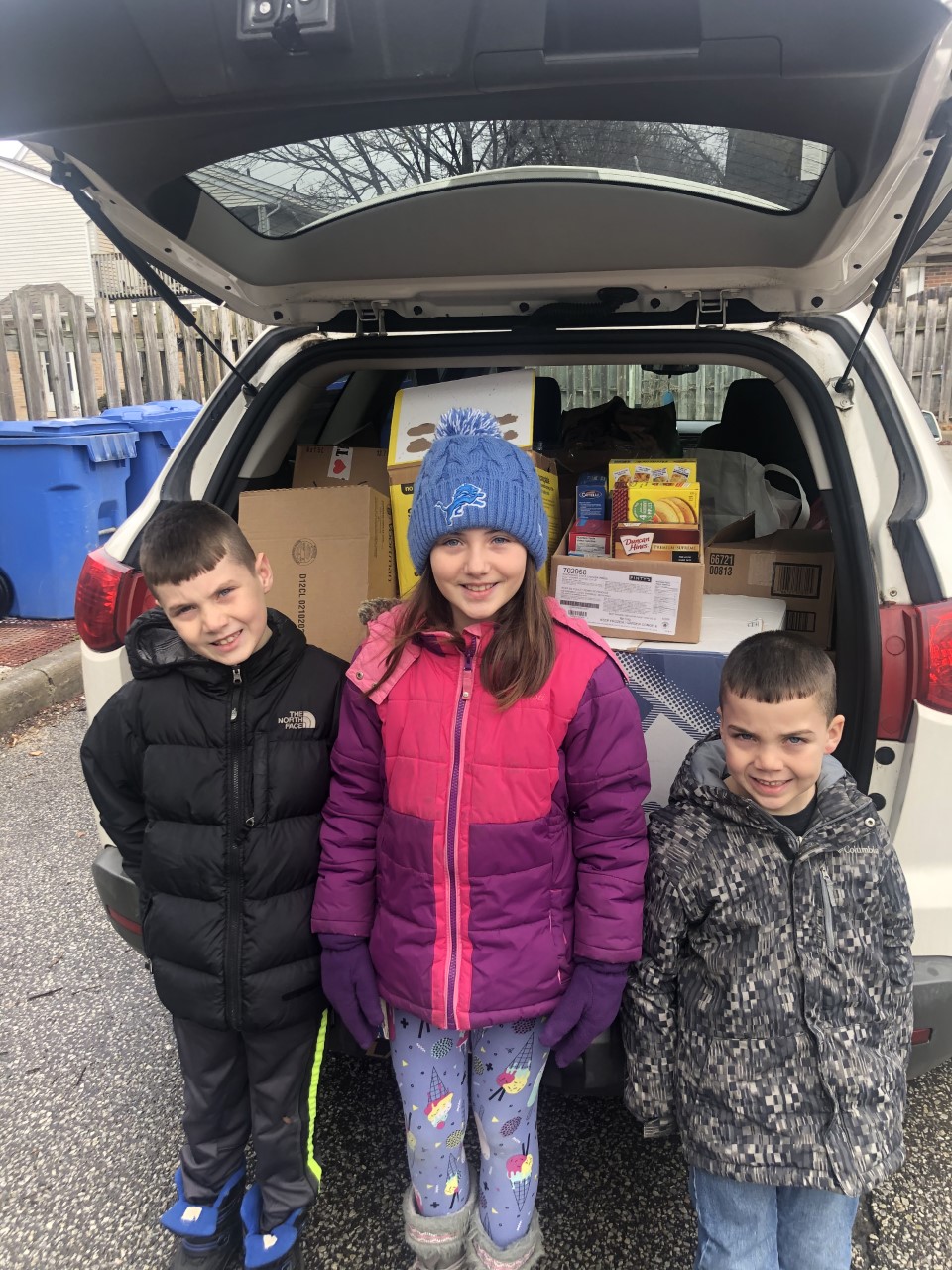 Amherstburg, ON., January 20, 2020 — She may only be in Grade 4, but Amherstburg resident Rae Demitroff already knows that you're never too young to give back to your community.
Rae, who attends Anderdon Public School, decided that what she really wanted for Christmas was to collect food for the needy. So, she took it upon herself to start a food drive.
On December 17, she went door to door in the Beneteau Subdivision, joined by her brothers James and Luke, cousins Julia and Aiden Weir, and friend Daphne MacInnes.
Rae and her family had sent out flyers to the neighbourhood the previous week, to let people know they would be asking for donations.
Rae explains that, "I want to help people like how people help me, and a food drive is something I can do. It's 'paying it forward'. It makes me feel good that I helped other people and I hope they're happy."
On January 13, the intrepid young girl and her proud helpers brought the boxes and bags of goods collected to the Amherstburg Food & Fellowship Mission, greatly impressing the mission's staff.
"We think what Rae and her family and friends did is fantastic," says Tim McAllister, mission president. "Rae, in particular, has set an example of what it means to be a caring member of your community. What an amazing young person."
McAllister would like to remind the community that there is need year round and donations are always appreciated.
As for Rae, she plans to do her part— she hopes to make her collection an annual event.
———-
For more information, please contact:
Tim McAllister
President,
Amherstburg Food & Fellowship Mission
Telephone: (519) 736-9140
Email: timmcallisteraburg@yahoo.ca
Web: www.aburgmission.ca
Facebook: www.facebook.com/AmherstburgMission