Board of Directors – 2018 Annual General Meeting
September 19, 2018 
Front row left to right:  Tammy Pasceri, Shirley Hitchcock, Anne Fox and Lana Talbot
Back row left to right:  Tim McAllister, Shannon Dobson, Jim Ferrar and Paul Kascjak
Missing:  John Drop and Sheila Jaroszewciz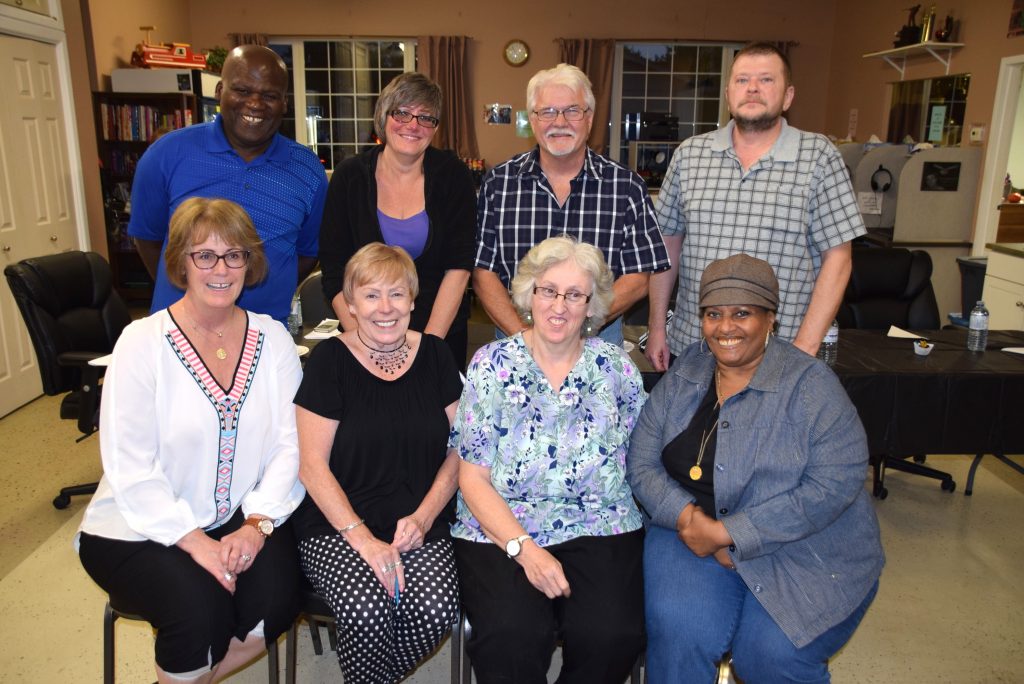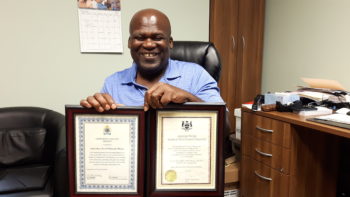 Tim McAllister, President
I was a skilled welder for many years but due to an accident, I had to retire early. After some time, I became interested in the work at the Mission and joined their team of volunteers. After 3 years I was elected President – which also meant manager and cook. After 16 years doing these jobs, I still feel every day the blessing of reaching out and giving joy to others.  I can say the Mission has my heart.
---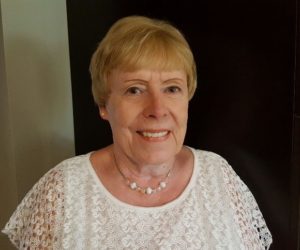 Shirley Hitchcock, Vice-President
I retired to Amherstburg in 2008.  Once Jon and I were settled into our new home, I was looking for a place to take all of the items we no longer needed.  One of the neighbors suggested I contact the Mission.  On my second trip, Tim stopped to thank me and welcome us to the community.  He was also successful in recruiting me to help with some organization he felt was needed at the Mission.
It is now 9 years later and I have contributed many hours to help organize, fundraise and support the many volunteers, as well as those who use the services the Mission offers.  I really enjoy meeting people and making many new friends as well as dealing with the challenges as they present themselves – a truly rewarding way to spend my spare time.
---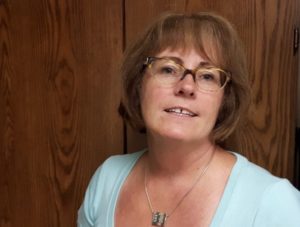 Tammy Pasceri, Treasurer
I have been volunteering at the Amherstburg Food & Fellowship now for approximately 9 years.  From the first moment I walked into the mission I was greeted with such friendliness and compassion.  It is a great place to just hang out. I am proud to help out at the mission and achieve our goal of people helping people year after year.
---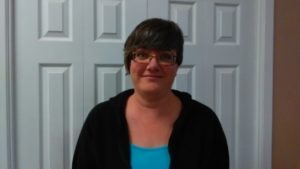 Shannon Dobson, Secretary
I have been on the board for 2 years.  I was a legal secretary for over 18 years and moved to Amherstburg in the spring of 2014.  I have been the property manager for the building I live in since January of 2015.  Getting involved with the Mission means getting involved with the community on numerous fundraising events.
---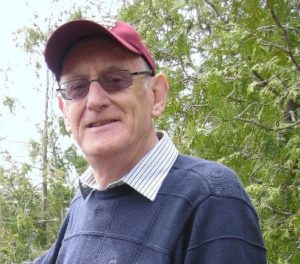 John Drop
After my arrival in Canada, I worked for the Essex County Board of Education and together with my wife, operated a successful janitorial business in Amherstburg.  After my early retirement, I began volunteering at my church and the Bibles for Misssion store in Windsor, serving 11 years as a board member.
When I came in contact with the Food & Fellowship Mission, I knew I would love to work in this place.  I have been here for 9 years now, 7 of those years as a board member doing any number of things.  Working here has given me great satisfaction.
---
Anne Fox, Chair Baby Food Program
Anne has been with the Mission for over 18 years.  She has been a volunteer for many years with the Boy Scouts, the Legion, and Youth Education and also organized a foot care clinic.
---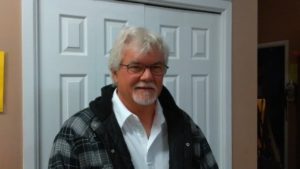 Jim Ferrar
Jim is a former teacher and vice-principal at Anderdon Public School,  Jim has been involved with the community for many years as a coach, chair of the Western Essex County Athletic Association  and 4 years as the President of the Essex County Teachers' Federation.  "This town and its people have been very good to me and I'm more than happy to give back in any way I can."
---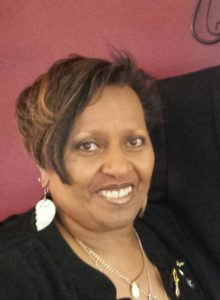 Lana Talbot
I have been volunteering at the Mission for a little over 10 years and served on the board for 3 years. To me, People HELPING People has had a great impact on my life. I learned to give of myself unselfishly knowing there are others who's needs come before my pleasure. I love working at the Mission.
---
Operational Support Team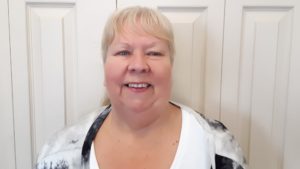 Violet McAllister
I'm married to Tim and actively involved in the work at the Mission. Making sure that Tim doesn't miss any appointments, due to his busy schedule, keeps me very busy.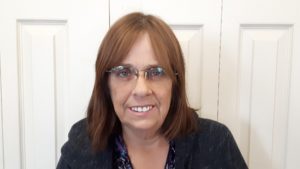 Kim Cabanaw
I have been serving at the Mission for 16+ years.  I attend the monthly Board meetings and provide a report with the # of meals served, food baskets prepared and an updated hunger count.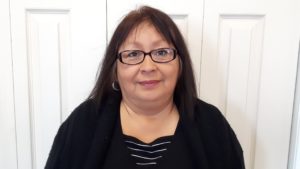 Inez Fox
I have been helping the Mission for the last 8+ years.  I drive the Mission van and take care of most of the food pick-ups and any other errands where our van is needed.
TOGETHER we can be found
preparing/recording the food bank distribution

stacking shelves

sorting & displaying gently-used clothing

recording donations

doing dishes, cleaning, etc.
Whenever and whatever is needed — WE are always there to help.