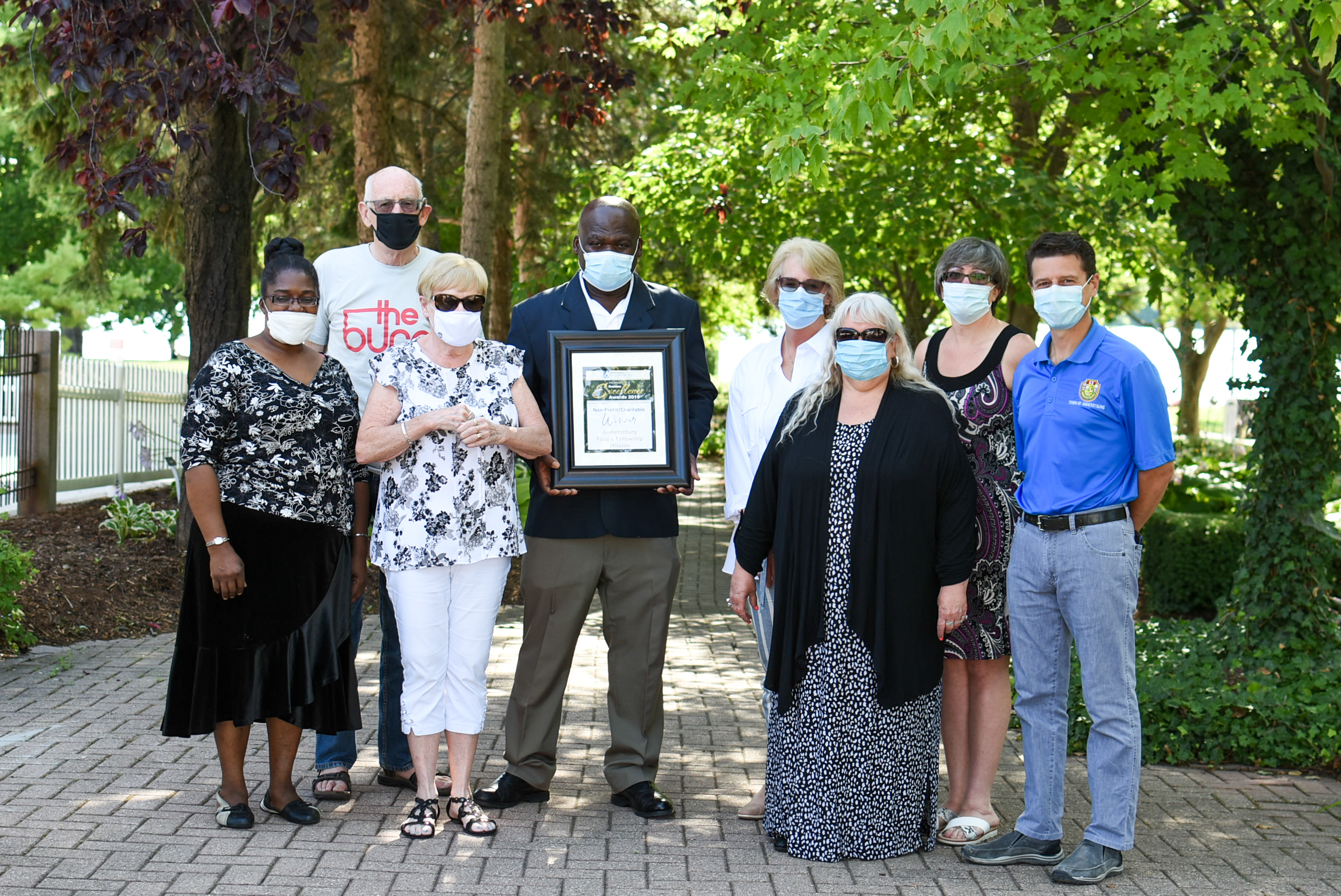 Message of Appreciation
The Amherstburg Food and Fellowship Mission earned the non-profit charitable Organization of the year award and our dear president Timothy McAllister and the Mission also offered thanks to the Amherstburg Chamber of Commerce.
I would first like to express our gratitude to all those involved in making the mission a huge success over our 20+ years. We started by preparing meals one day a week to now being able to provide hundreds of residents with hot meals 6 days a week, food baskets, baby programs, the food bank, and providing fellowship within our walls.
It has taken great efforts from individuals in our community through donations and volunteerism, the support of local businesses, and the support from our government at the municipality, provincial and federal levels. Only with their support am I here to accept this award on behalf of the board and directors.
When our community comes together anything is possible, we truly believe that. We believe in people helping people and we will continue to stay committed to our vision. On behalf of the Board of Directors & Volunteers of the Amherstburg Food and Fellowship Mission we express our appreciation and gratitude for all the efforts of this community and we encourage you all to continue to play any role you can in "people helping people"
Tim McAllister
President
Thank you 😀