We are blessed to have support from many different groups and organizations in our community.  Below are some of the events we know about
50 New Chairs Arrive – THANK YOU!
Thanks to the generous community support our first lot of 50 new chairs were delivered to the Mission.  They were quickly unpacked and put into immediate use with the help of volunteers and several board members.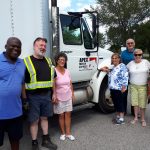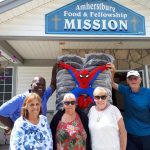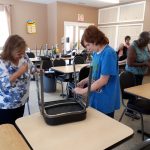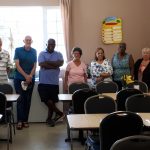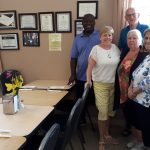 Second lot of 50 new chairs – THANK YOU, THANK YOU!!
Thanks to further support from the community, the Mission is now the proud owner of all 100 new chairs that were needed.
TIM's Famous Chili Dinner
Tim and volunteers served Tim's famous, trophy-winning chili on Friday October 26.  The evening was a big success and we raised just over $1,000 for the Mission. Thanks to all who attended.