"Together we help those in need"
Rob and Tina's No Frills are very excited to formally announce the results of our 2021 Spring Food Bank Drive. Kudos to our front end team led by our bookkeeper Brittany on their excellent team work to raise a grand total of $4,323 to be donated to our local food bank Amherstburg Food and Fellowship Mission. Also a huge thank you to our amazing community for all of their donations! But we thought, why stop there! We now have a custom made Food Bank donation bin available in our lobby. All donations will be made to Amherstburg Food and Fellowship Mission. Our banner was generously donated by A SIGN 4 Success. Thank you Glenn and Karen Girard!
What an amazing community we have. Let's continue to support each other and those in need.
Thank you Amherstburg!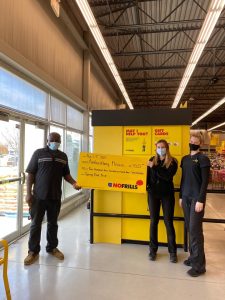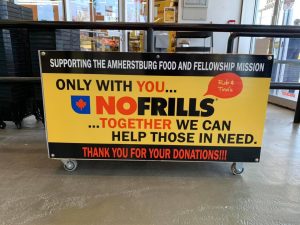 ---
We are blessed to have support from many different groups and organizations in our community.
New Van for the Mission
Thanks to the many people in our community who support our fundraising events, along with the support of the Windsor Essex Community Foundation and Amherstburg Chevrolet Buick GMC, we welcomed the arrival of our new van on Wednesday, May 29, 2019.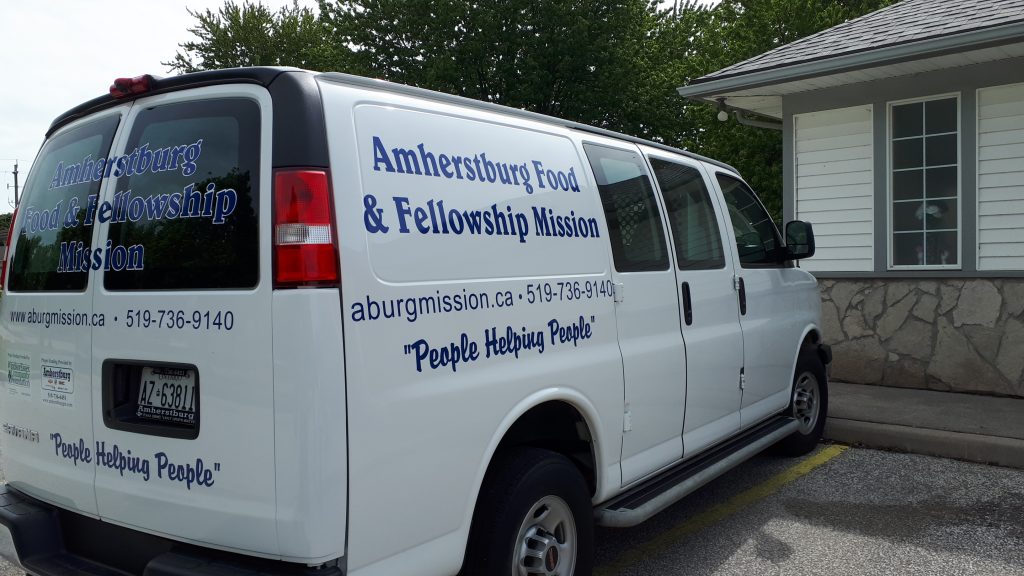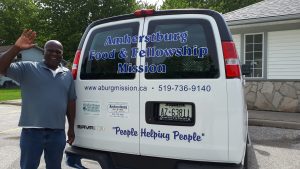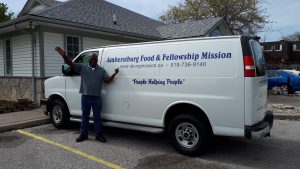 50 New Chairs Arrive – THANK YOU!
Thanks to the generous community support our first lot of 50 new chairs were delivered to the Mission.  They were quickly unpacked and put into immediate use with the help of volunteers and several board members.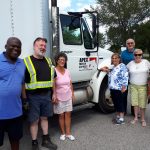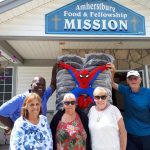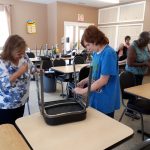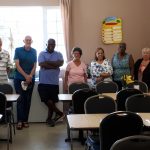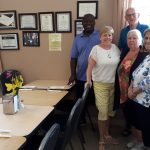 Second lot of 50 new chairs – THANK YOU, THANK YOU!!
Thanks to further support from the community, the Mission is now the proud owner of all 100 new chairs that were needed.
TIM's Famous Chili Dinner
Tim and volunteers served Tim's famous, trophy-winning chili on Friday October 26.  The evening was a big success and we raised just over $1,000 for the Mission. Thanks to all who attended.